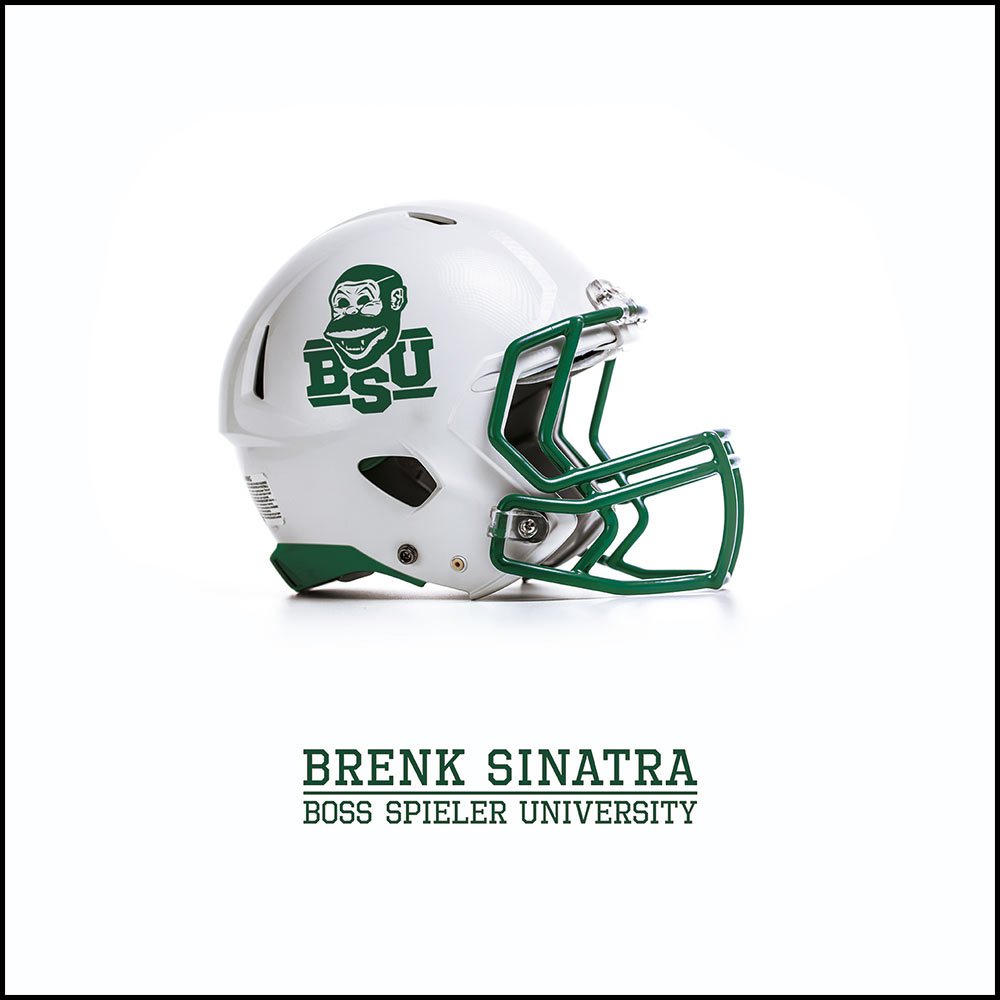 Juli 9, 2021
Brenk Sinatra
Wave Planet Records
Musical off-season is over now, because Brenk Sinatra opens the summer semester at his Boss Spieler University.
It continues Summer 2019's sequel of the Midnight Ride series seamlessly. It's no coincidence that the album is to be released during the summertime, as it is heavily inspired by a Dirty South flavor of the 1990s, well brought into the year 2021 by Brenk. Which sound could fit a hot, hopefully post-pandemic summer better?
Once again, Brenks new album is filled with vibes and spheric sounds. One can surely hear Brenks considerable collection of vintage synthesizers as well as new, sung elements – analogue Vocoders, as well as a Talkbox, which is used by Brenk himself on almost every song to sing hooks and vocal parts. Of course, you can also find the typical wah-wah guitars, cowbells and booming 808s. The term "Boss Player" (Brenk Germanized the term into "Boss Spieler") is omnipresent in the lyrics of the above-mentioned protagonists of Westcoast and Down South rappers all through the 90s and defines the feeling captured within the album like no other term. Playas and Playarettes of the world are able to graduate from Brenk Sinatra's Boss Spieler University from July 9 on. Instead of books and laptops, you will need casino dices and cool drinks as correct learning utensils.